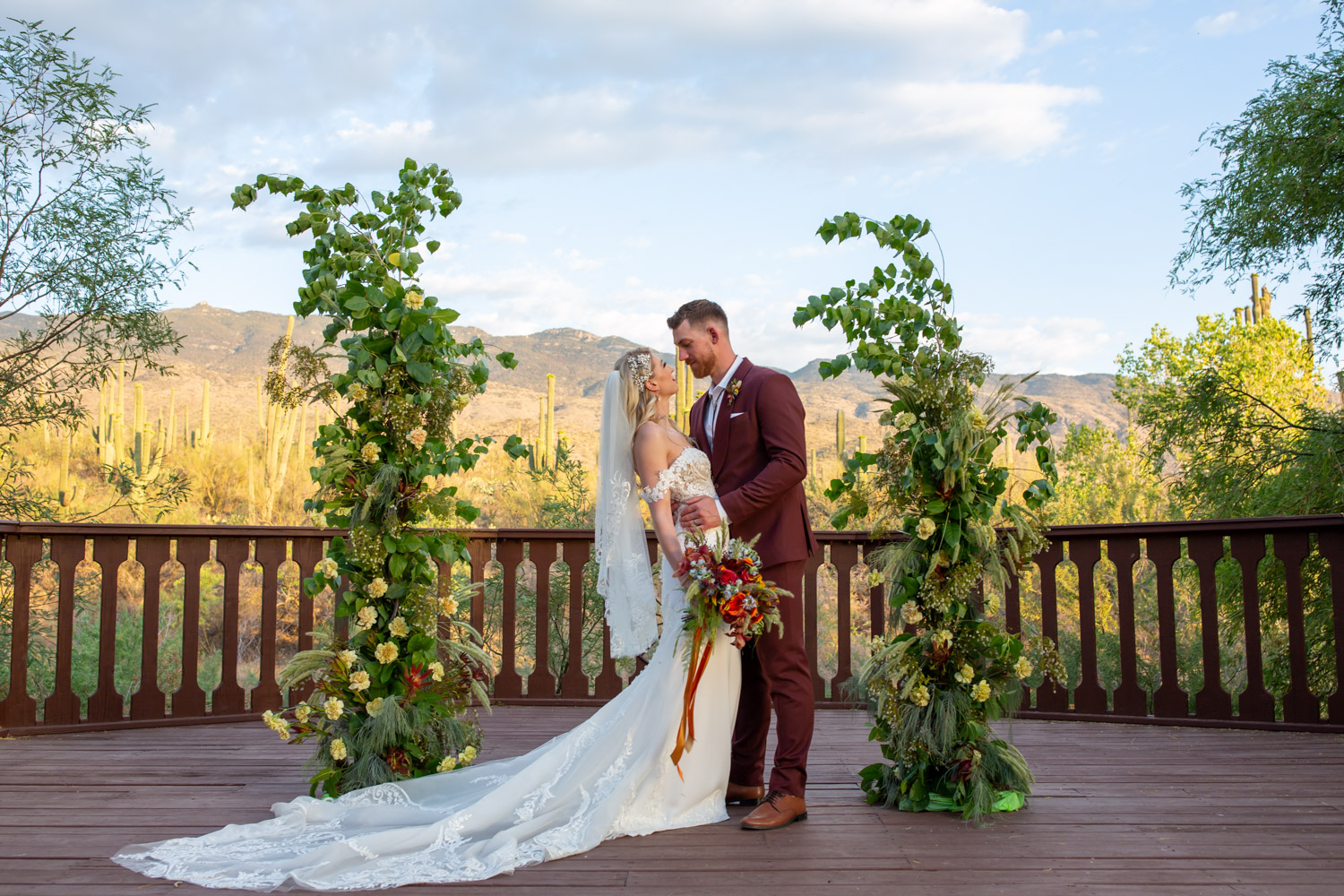 13 Jan

7 Extra Wedding Day Photos to Add to Your "Don't Miss" List

Are you making a "don't miss" list for your wedding day? Here are 7 extra wedding day photos we think every couple should add to their list.

We will handle all the photos in between, but adding these photos will really complete your collection. However, these photos may require a little extra planning, but years from now, you will be glad you have them.

We have even included tips on how to help get these photos fast and easy. Remember, there are no repeats for wedding days. That is why we are here to capture everything and more on your day!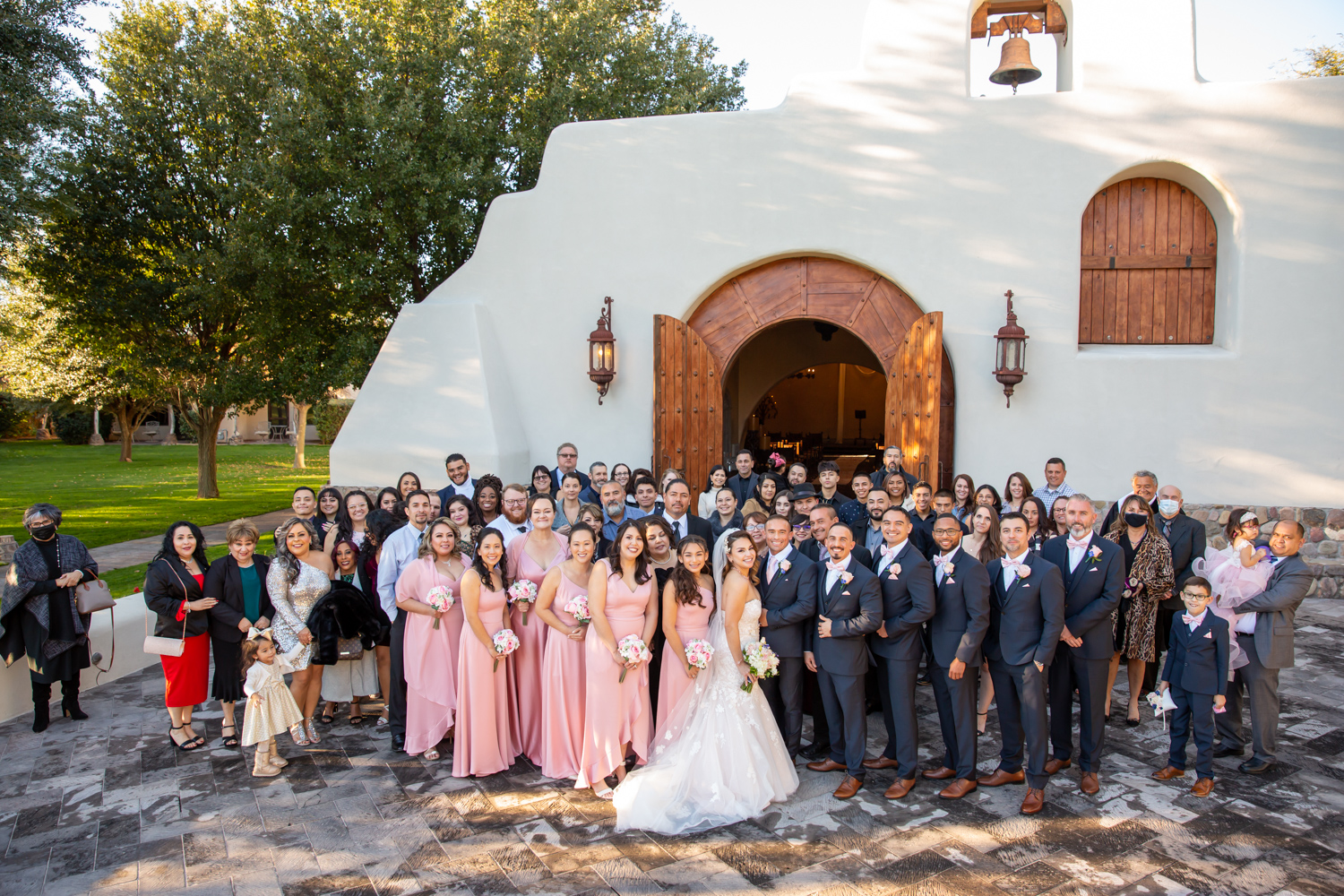 1. A Group Photo of EVERYONE
Trust us, this is totally worth the time and effort. This ensures you take a photo with every guest that attended your wedding. The best time to get this shot is after the ceremony. The officiant or DJ can make an announcement before the ceremony begins. Either after you kiss or right after you walk down the aisle is the best time to make sure all guests will be in the picture.
Bonus Tip: If you want to make personalized "Thank You" cards this is the perfect photo to use that makes everyone feel included on your special day.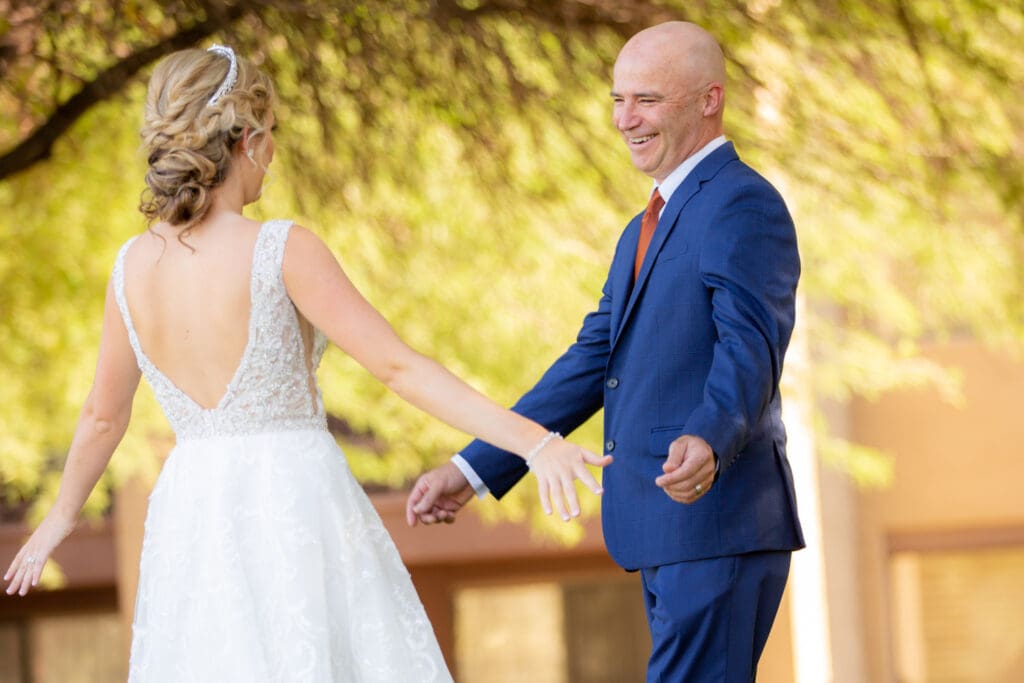 2. A First Look With the Person or Persons Walking You Down the Aisle
Whether it is your dad, grandpa, mom, parents, or even a good friend that is walking you down the aisle, these are the people who you really rely on and love. Getting a quick photo of them seeing you wedding ready will be a moment you never forget.
The best time time get this photo is right before the ceremony once you are dressed and ready to go. We will set up the spot and all you have to do is enjoy the moment. Cue the happy tears and hugs!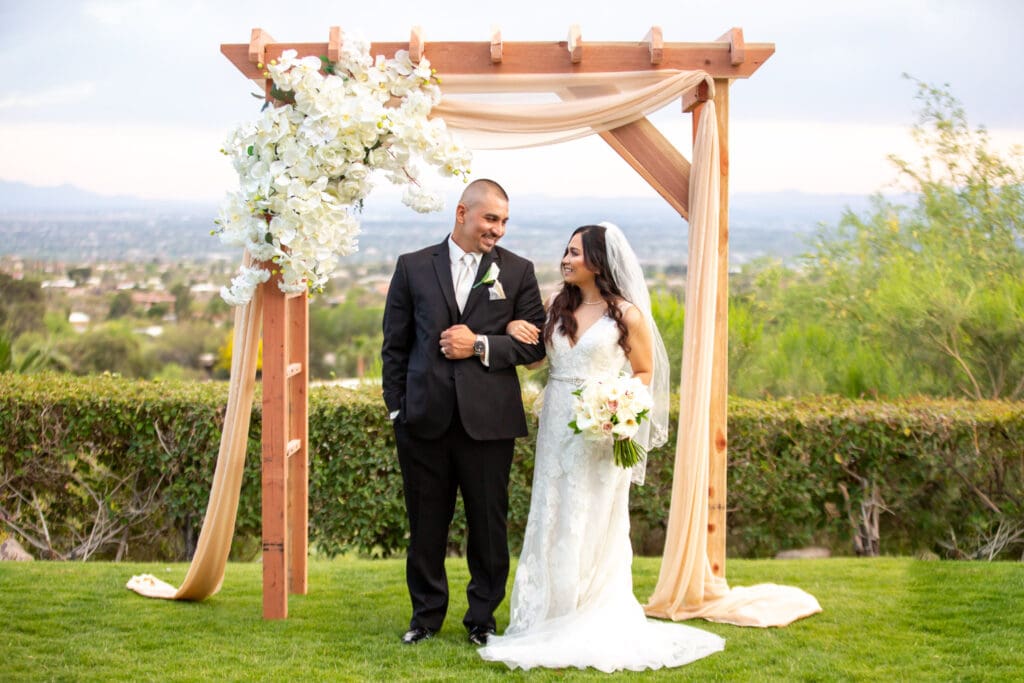 3. A Photo Where You and Your Spouse Said "I Do"
This may seem like an easy photo, but with guests lingering around and staff cleaning up your ceremony site, it may be difficult to make your way back there.
Why do we think this photo is so important? After spending hours choosing and decorating this location, it is really nice to have a couple photos of just the two of you in front of this special place.
It is important to let your coordinator know that you would like this photo and to leave the decor untouched until we are done. The DJ or officiant can also make an announcement for all guests to go to cocktail hour so the ceremony spot is cleared.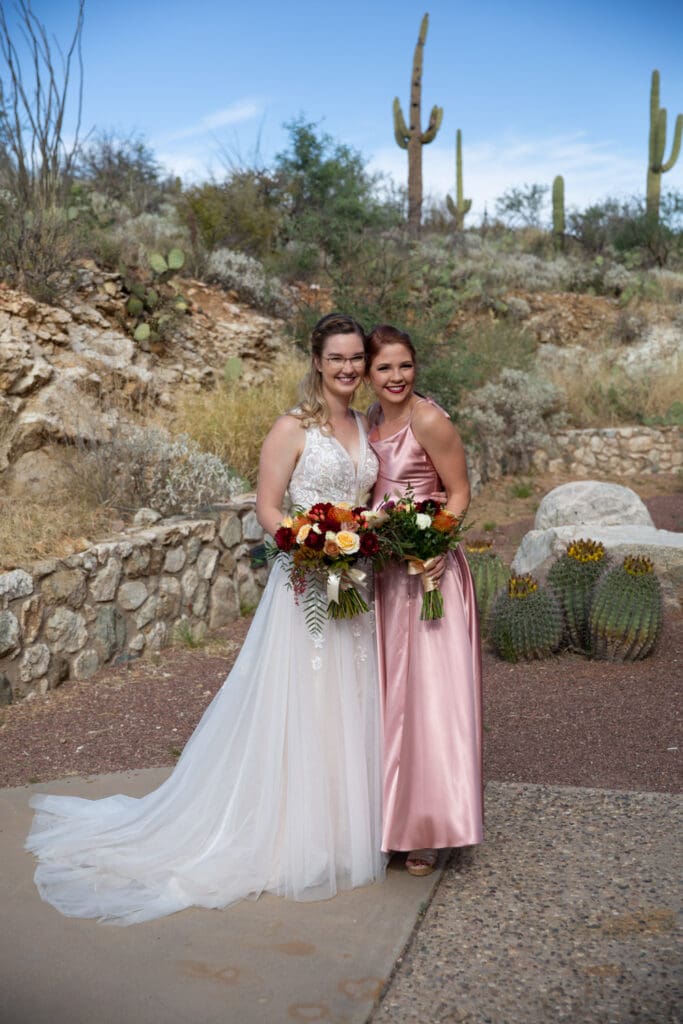 4. Individual Photos With You and Your Closest Family or Friends
Go ahead and take an extra 10 minutes to make sure we take individual photos with you and your closest people. These are great to share on social media or make prints  on special occasions. It is also a nice way to take a couple minutes on your busy day with some of your favorites.
The best time to get these photos are usually before the ceremony. Naturally, all of your most important people are usually hanging close to you in case you need help. Feel free to give us the list of everyone you want individual photos with so we don't miss anyone.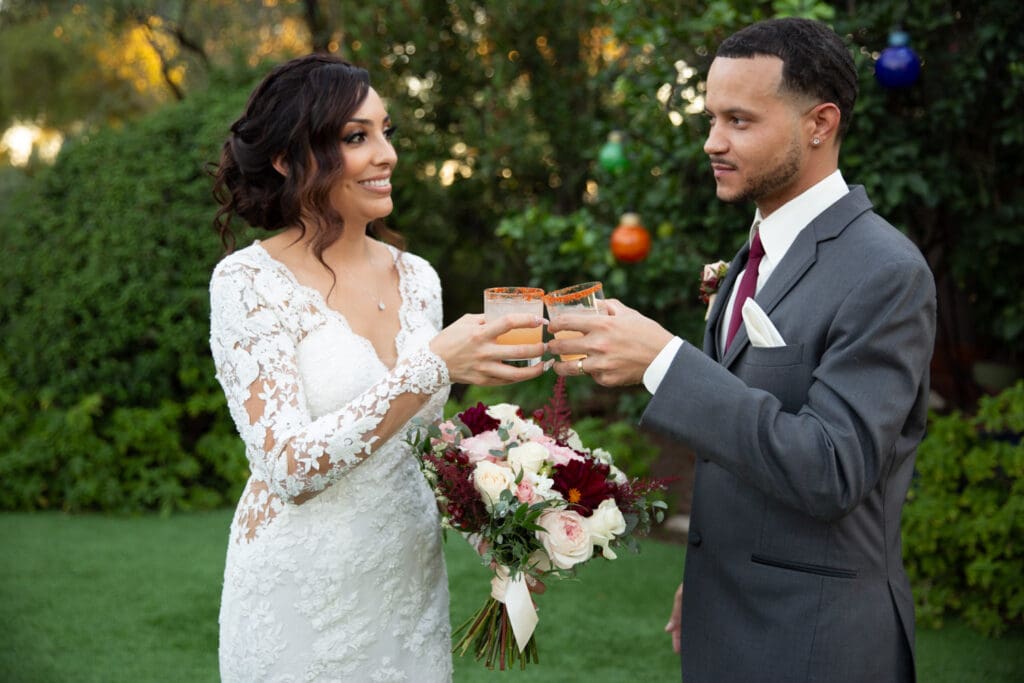 5. Toasting With Your Signature Cocktail or Favorite Beverage
Making it to your cocktail hour is completely optional, but it is highly recommended to have a sample of the drinks and appetizers you hand selected. Let us snap a quick photo of you toasting...it is a wonderful memory jogger for the day.
If you do not want to attend your cocktail hour, make sure we stop and ask your coordinator to save you a plate for when you have downtime at your reception or grab some now and enjoy in between the couples session. Cheers to your happily ever!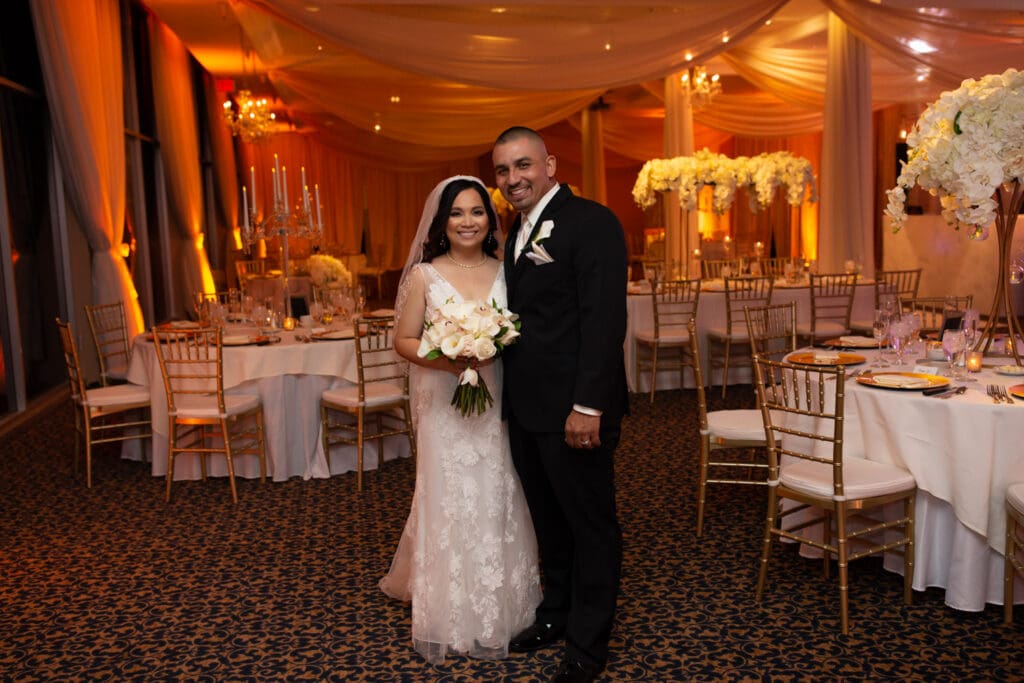 6. Both of You in Your Reception Room Before Anyone Else Enters
Once people start flooding in the reception room, the space will never look the same. It is super easy for us to let the coordinator know you would like a photo of the set up right before they allow anyone else in.
This not only gets you a fabulous photo  in front of your sweetheart table or perfectly set dinner plates, but also gives you a private moment to take it in with your spouse. Bon Appetit!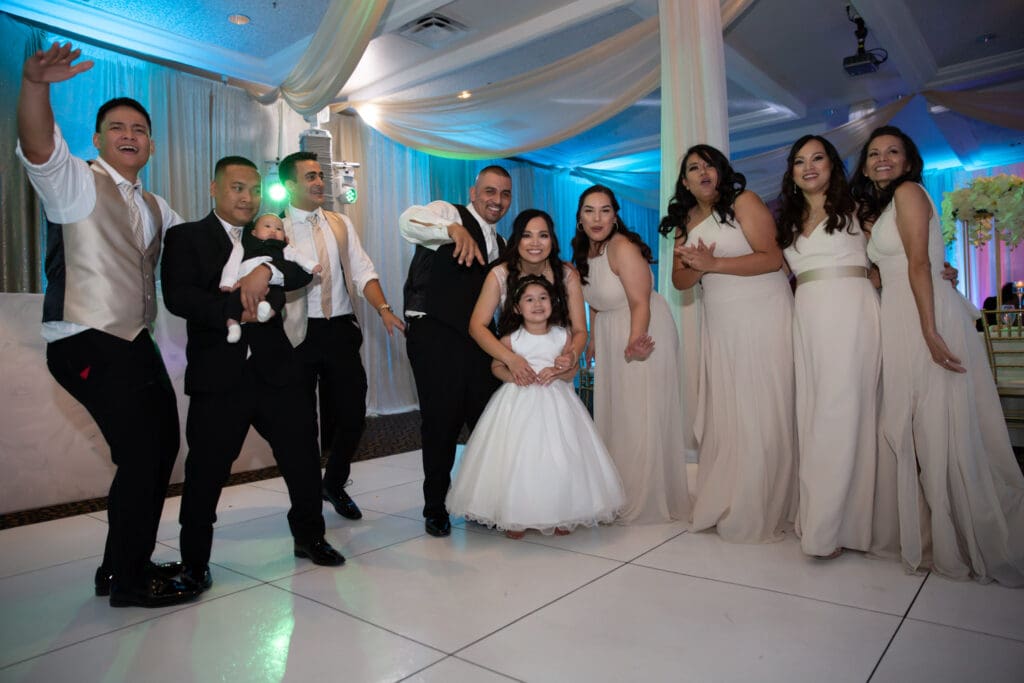 7. The Entire Wedding Party on the Dance Floor with You
As the night goes on, members of the wedding party start to disperse and it is almost impossible to wrangle all of them. Get this shot early in the reception. Designate your best man or maid of honor to let the party know to stick around for this photo.
This is a photo to remember and it is a once in a lifetime moment. It is the time all of your favorite people are there to celebrate the two of you!