15 Jan

5 Reasons to Hire Us to Livestream Your Tucson Wedding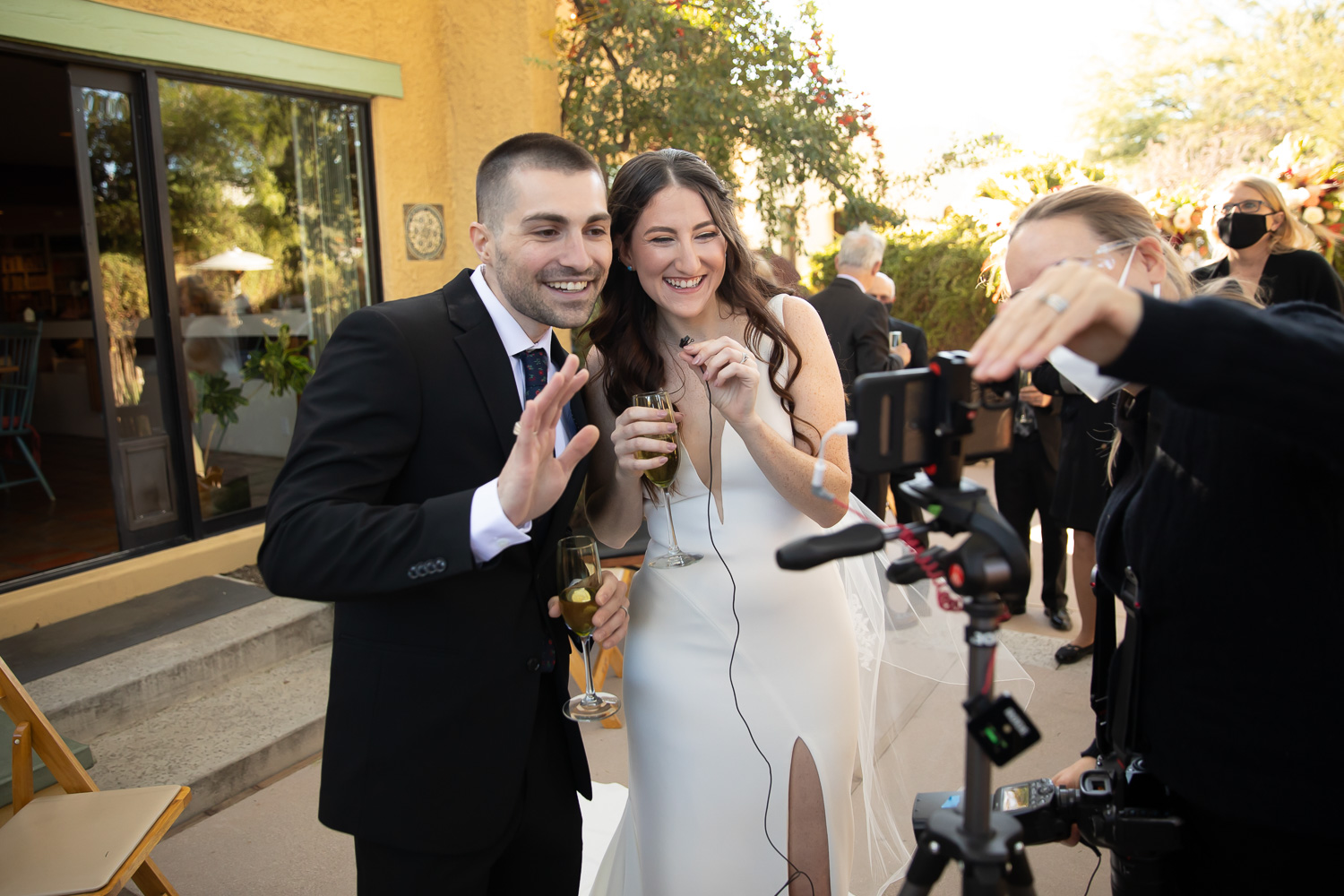 At a time when your guests are not able to attend your wedding in beautiful Tucson, Steven Palm Photography is here to livestream your big day. Live streaming a wedding enables everyone on your guest list to still celebrate with you. You have been waiting to walk down that aisle and say your vows and now everyone you care about can still share that moment. Now, more than ever, live-streaming is as common as having your wedding photographed. We are thrilled to provide this much needed service to our Tucson couples.
We will provide a link well in advance to include in your invites or wedding website updates. Guests do not need an account or any special application; just click the link and voila! There are so many reasons to have us livestream your wedding, but here are the top 5.
1.) Let us do the work. We are the professionals in the wedding industry. Let your brother or your favorite uncle simply enjoy being present with you on this very special day. This is a live event starring YOU and we will ensure success.
2.) We have all the equipment and subscriptions needed. Steven and Alisha have already done the research and have proven methods of streaming weddings. We always use professional audio equipment to give viewers the best audio experience, which is so very important while you say "I do".
3.) We will keep the event organized. After guests see your wedding live, we will make sure you have the opportunity to say hi to each one of them. Grab your signature cocktail and enjoy seeing all those smiling faces as they tell you congratulations.
4.) You will receive a recording of your ceremony. We will also run it through the edit room if any hiccups need to be removed. Hey, it's a live event, but the recording is something you will have forever. You will also receive the chat transcript from guests yelling "Mazel tov", "Love your dress", and much more. Lastly, you will be given a participant list so you know exactly who watched your perfect day!
5.) Share other important parts of your wedding via livestream. We can also livestream other parts of your wedding day- just ask! We have the necessary lighting if your livestream goes into the night.
Steven & Alisha Palm of Steven Palm Photography are an award winning photography & videography team based in Tucson, Arizona. Recently engaged? Check out their tips for getting the best engagement photos here.