16 Aug

6 Ways You Can Help Get The Best Photos and Videos on Your Wedding Day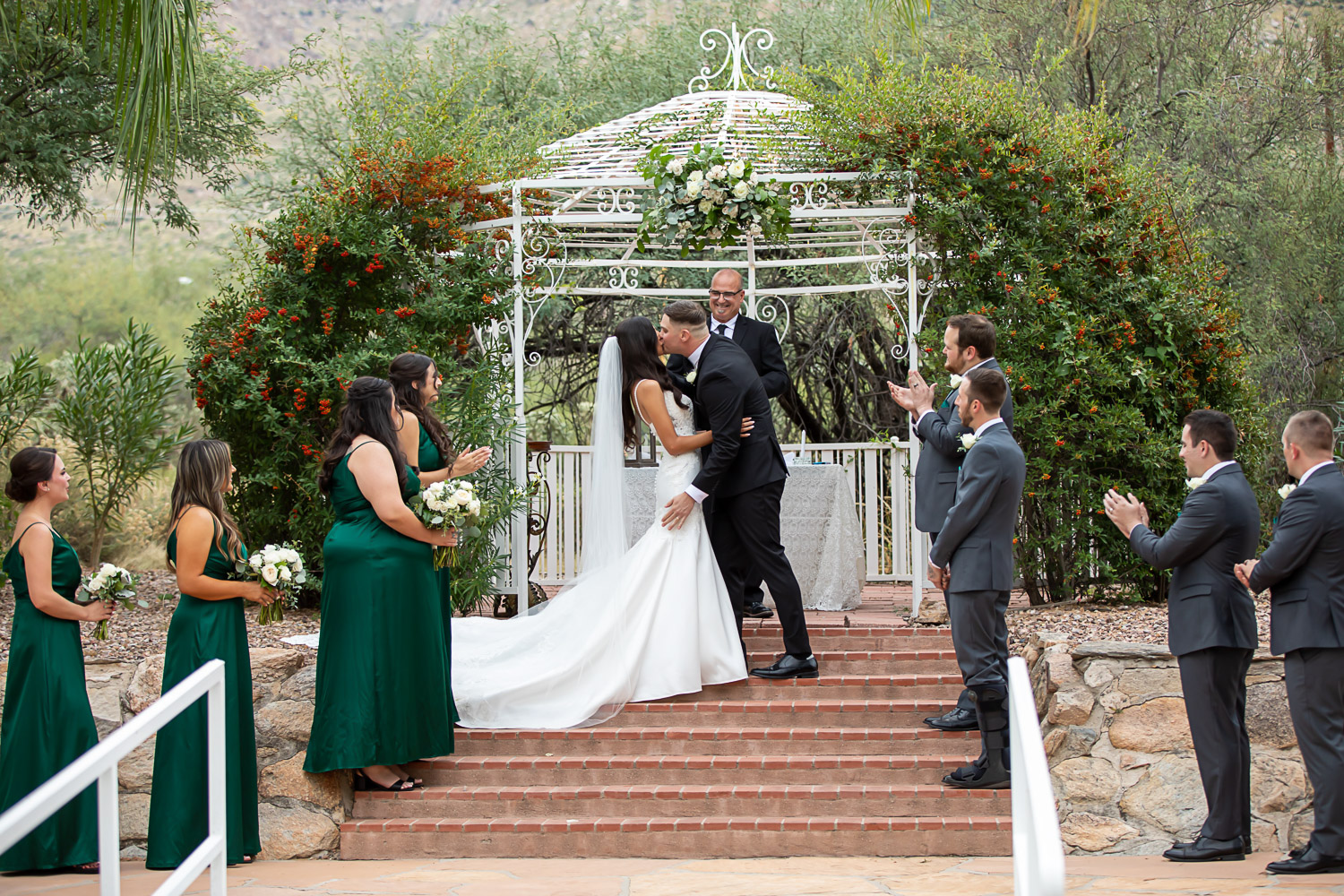 There is so much to do before your wedding! We want to make it easy! By following these 6 simple tips, you will help your photo and video team get the best footage from your wedding day.
#1. Have All of Your Details On a Table Ready to Go
Your wedding day is here! When your photographers and videographers arrive on site, you are usually in the hair or makeup chair busy with last touch ups. We really do not want to bother you except for saying a quick "Hi" and letting you know we have arrived.
To help make the best use of your time and ours, please have all of your details on a table upon our arrival. When this happens, we can get those shots completed and move on to the fun moments with the people that mean the most to you in the room.
These details include all rings (including your partner's band), jewelry, bouquet, vows, shoes, veil, dress (without tags, hanging up), perfume, and anything else you feel is meaningful.
Photos of all of your wonderful mementos are important to have if you make an album and will help you relive your wedding day. Years from now you may not remember every little detail. Having these photos and video allows you to always look back at your best day ever!
#2. Select Someone for Clean Up Duty
Let's face it, your getting ready room is probably a mess. Shoe boxes, garment bags, and other random things are thrown from one side to the other. We get it. There are a lot of people usually getting ready in that room. However, if you want the best prep photos, have someone clean it up before we get started.
This is a great job for the maid of honor or other wedding party members. They are usually hair and makeup ready at this point and can help organize and hide anything that does not look like a wedding magazine.
A little cleaning goes a long way in photos and videos. Oh, and please get rid of all of those water bottles sitting on tables...cute monogramed glasses are definitely in!
#3. Trust Us With Locations and Timing
It is our job and skillset to find the best locations with the best light at a specific time. We strive to take our couple portraits before sunset, but not every wedding allows for that. Trust us when we suggest certain spots at a venue for a certain time of day.
Also, first looks (seeing your partner before the ceremony) are becoming very popular. While this is a wonderful time to knock some photos off the list, the lighting is usually pretty harsh at this time. Therefore, the spots we can shoot outside might be limited. Save your "must have" places for later in the day when the light is perfection.
We also love when couples suggest spots and we will do our very best to create the vision you have in mind. Nothing is better than our couples saying "We have an idea!" This is so much fun for us to hear! We will give you your own original work of arts that will be perfect for your day.
#4. Assign a Wrangler for Family Photos
We have come to everyone's least favorite time of the day...family photos. I know, everyone would rather be at cocktail hour, but these are some of the most important photos of the day. Assigning a wrangler or helper to move family photos along is a serious timesaver.
We usually receive a pretty hefty list of requested family photos on wedding days. I love getting this list because I know everyone will be included and we can document family for generations to come. I also know that getting everyone in the same location on a wedding day can sometimes be difficult.
Problem solved! Do you have a loud aunt or uncle who also has leadership qualities? A cousin who knows everyone on your side? I can tell you that moms and dads are way too busy entertaining to be the wranglers. Wranglers help us round up missing family members and putting them in the photo so we can do this as fast as possible. Our goal? Get everyone to cocktail hour so they can experience the delicious appetizer and drinks you have carefully selected.
Now, 80% of weddings we photograph don't have wranglers and that's ok. We soon learn who all the family members are, but it can cut the time in half if we do not have to make those introductions.
Lastly, photos after the ceremony should be immediate family members. Save the extended family while you are walking tables during the reception. Time goes by so fast on your day, 40 family photos will easily take up cocktail hour and then photos and videos of the 2 of you are rushed.  Besides, those desert sunset photos are some of the best in the country...leave some time for them!
#5. Set Aside at Least 20 Minutes for Just You Two
Backing up the #4 tip on choosing a wrangler to save time; set aside at least 20 minutes for photos and videos of JUST the two of you (and your favorite photogs capturing these moments).
Furthermore, setting this time aside allows your photo and video team to make sure we have a variety of shots focused on both of you. This is also the perfect time to get away from all the noise and take a romantic wandering walk with the one you love.
Without argument, the best time of day to schedule this alone time is 15 minutes before sunset. At this time, we can really photograph anywhere at your venue and have a good lighting situation. This also allows us to set up sunset photos and spend the last 5 minutes of alone time hoping the sky opens up with all of its' wonder.
Honestly, this is not really "alone" time, but we really strive to give you time to be with each other. We have you take a walk on a romantic path, be silly, whisper sweet nothings, and just be present with each other. If you play along, you can get some of your favorite photos and videos of each other that you will cherish forever!
#6. Get On That Dance Floor
The scheduled reception activities are done and the dance floor is open. Please take your partner by the hand and enter the dance floor. I get it, not everyone likes to dance. However, you set the tone for your reception.
If you are on the dance floor, your guests will follow and you can get some of the best party photos and videos from the night. Make sure to get on the dance floor while your photographers and videographers are still on site. We have the correct lighting and equipment to capture these amazing moments for you.
In addition, you also want to get on the dance floor before people start to leave. Once guests start to exit, it is hard to jump back on there while you are saying your goodbyes.
After about 20 minutes of open dance shots, we have all the footage that we need. We have been with you for the majority of your day and yes, we are family now!
In closing, if you can take these 6 basic tips and apply them towards your wedding day, it will help us get the best photos and videos for you. We want to deliver everything and more than you could ever imagine!
Venue: Buttes at Reflections Hair/Makeup Artist: Gadabout on River Florist: Alexis Grace Florals Cake: Village Bakehouse DJ: Tim at Reflections Cake: Jamie Cakes Bakery Boutique Bridal Attire: J Bridal Boutique Groom Attire: Nick's Photography: Steven Palm Photography
About the photography team: Steven & Alisha Palm are award winning wedding photographers and videographers in Tucson, Arizona. Planning your own wedding? Make sure to check out These Extra Photos to Add to Your List.