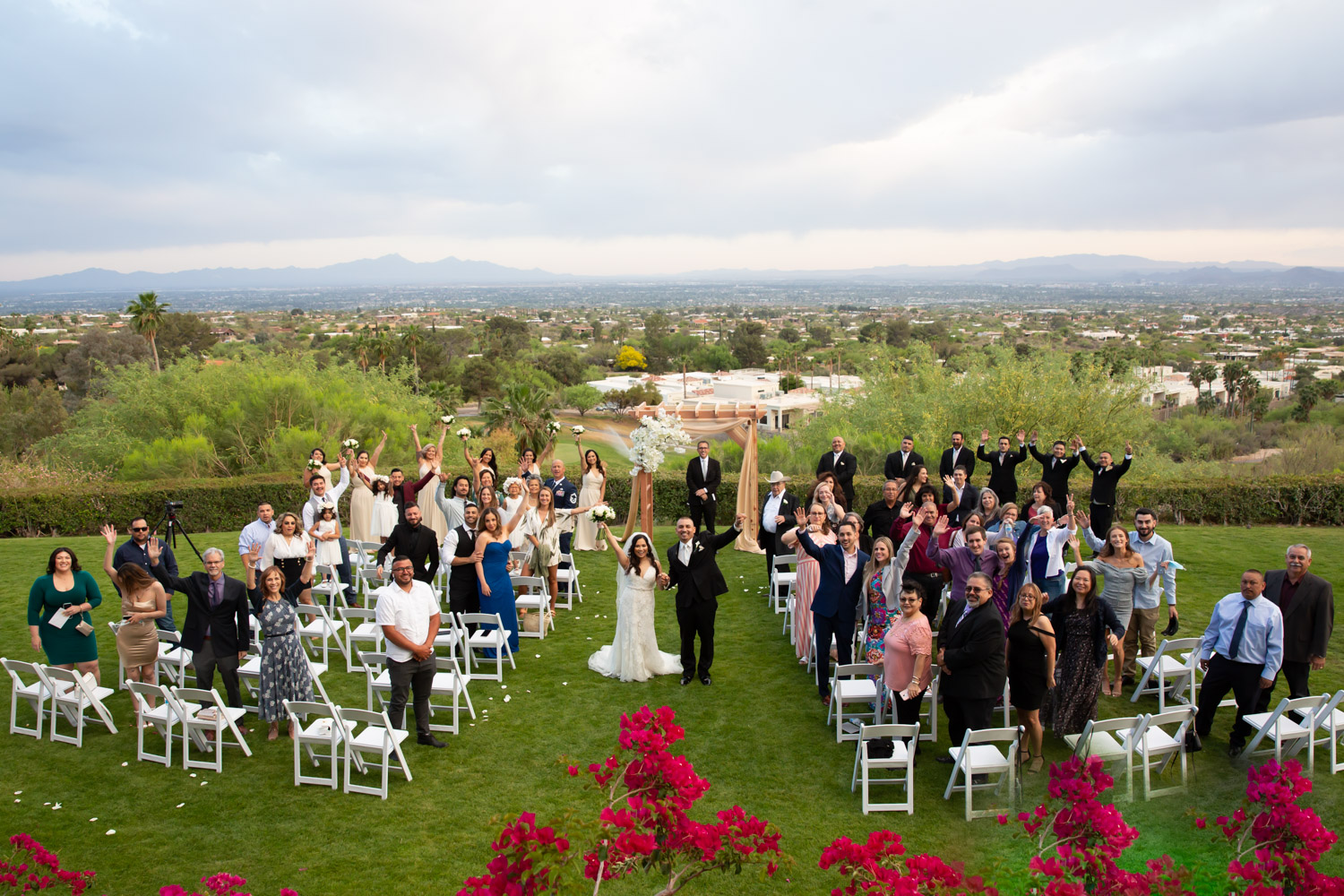 23 Jul

The Top Ten Ways The Pandemic Has Changed a Wedding Day

In this blog, we discuss the top ten ways the pandemic has changed the wedding day. Surprisingly, all of these changes are quite positive. We hope this article helps with planning your Tucson wedding and making it the best day ever!

In response to the pandemic, there were changes slowly taking place at each wedding we photographed. Consequently, a lot of those changes still remain in effect today.

[vc_media_grid gap="4" initial_loading_animation="none" grid_id="vc_gid:1627083827675-f1b19224-0689-4" include="21693,21694,21689"]

1.  A 100 or Less Guest List is Best. The pandemic placed a lot of restrictions on everything we did. There was a time only 10 guests could gather for a wedding. We are so glad that time is over.

However, we are still seeing couples limiting the count to under 100 guests. We are also noticing those couples are more relaxed and have more time to visit with all of their favorite people.

Pro Tip: Double check your guest list. Are there too many people on there to be able to greet and thank in one night?

[vc_media_grid element_width="6" gap="4" initial_loading_animation="none" grid_id="vc_gid:1627083827677-1acae2d7-e86a-6" include="21714,21724"]

2. Smaller Wedding Parties Are In. With the guest count shortening up, we are also noticing smaller wedding parties. Couples may have only 2-3 people on each of their sides. However, the individuals standing up with them are really the  closest people in their life.

The couple can count on these people will be in their support system forever. We are also noticing fewer people in a wedding party causes less chaos on the wedding day, especially in the cramped prep rooms. We say, have as many people as you want, but choose quality over quantity!

[vc_media_grid element_width="6" gap="4" initial_loading_animation="none" grid_id="vc_gid:1627083827679-babec922-6d9d-2" include="21703,21702"]

3. Guests Are Given More Space. Instead of cramming people in like sardines, personal space is now encouraged on a wedding day. Guests are appreciative of tables being spaced at the reception. In addition, chairs at a ceremony are also being spaced out so guests are not on top of one one another. A little breathing room is refreshing and in Tucson with the hot weather, it is a must!

[vc_media_grid element_width="6" gap="4" initial_loading_animation="none" grid_id="vc_gid:1627083827680-82b169a8-7ade-0" include="21697,21698"]

4. Cleanliness is More Important Than Ever. At today's wedding, you will find hand sanitizers at every corner, enhanced cleaning measures at the venue, and people washing their hands more than usual. These are all great trends that will promote healthy habits. We can all appreciate a little heightened hygiene on the wedding day.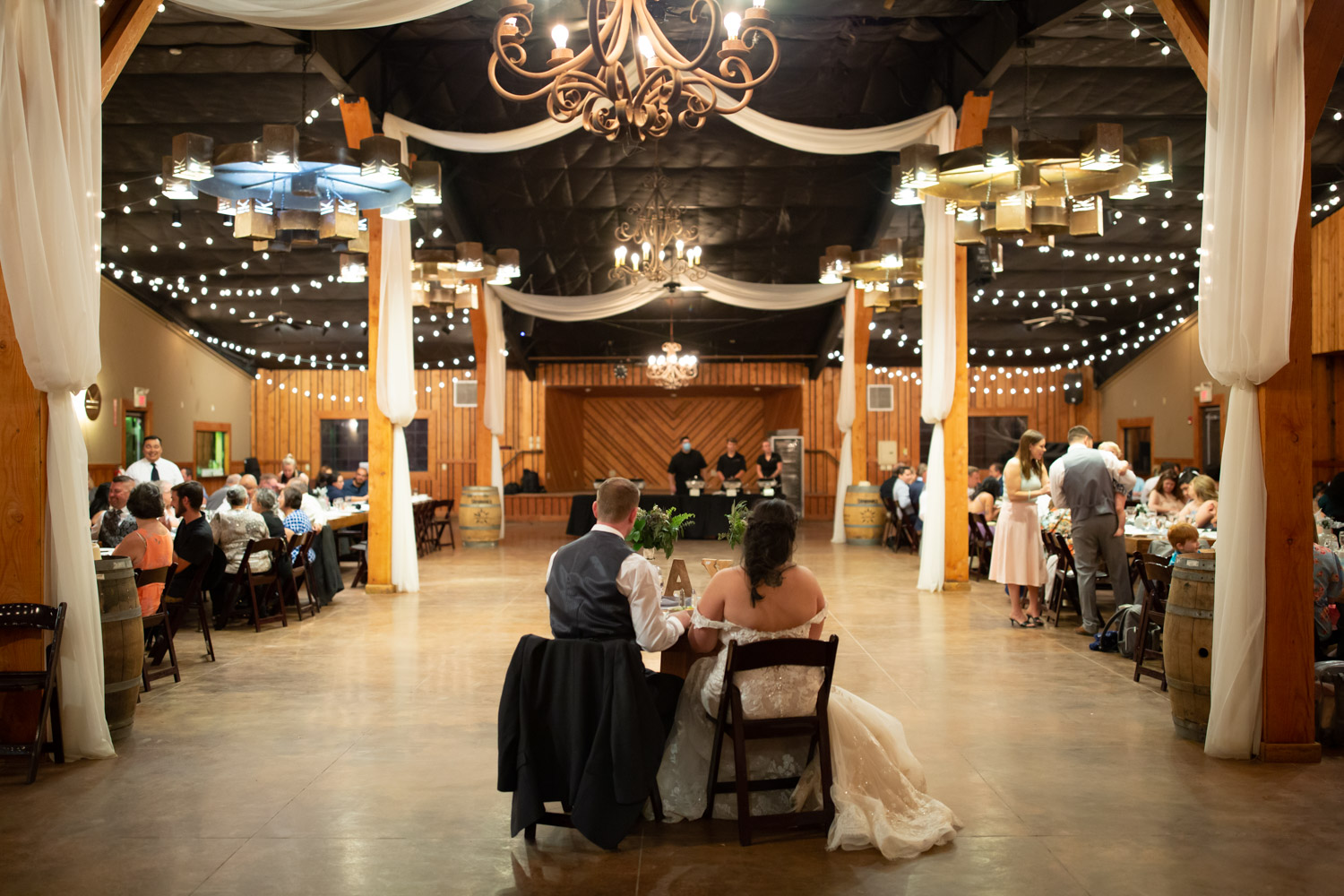 5. The Way We Buffet. We have all been to weddings where we get to scoop out our own portions with everyone touching the same old spoons and food splattering everywhere. Gross! The pandemic definitely changed this tradition on a wedding day.
If there is a buffet, servers will assist guests as they go down the food line. This saves time, food, and enhances the safety of all guests health. A total WIN!
[vc_media_grid gap="4" initial_loading_animation="none" grid_id="vc_gid:1627083827682-a955e640-7693-6" include="21711,21701,21705"]
6. Flexibility Is Key For Weddings. Before the pandemic, couples would never think to move their date or their ceremony location...or anything else they had their heart set on for their wedding.
The pandemic has taught us a lot. Especially how to be flexible with our plans. Our couples are more open than ever when planning all aspects of their wedding day.
Pro tip: A schedule is needed, but everyone needs to be flexible on a wedding day. This is your day to enjoy and we will take care of keeping you on a schedule.
[vc_media_grid element_width="3" gap="4" initial_loading_animation="none" grid_id="vc_gid:1627083827683-8e9118e3-48e7-3" include="21692,21704,21691,21695"]
7. Cupcakes & Prewrapped Desserts are a Must Have. Gone are the days of the 5 tier wedding cake. Hello to various flavors of delicious cupcakes and other pre-packaged yummies. Still, we are seeing couples cut a small wedding cake for themselves to keep old traditions alive.
The guests are thrilled about this! Now they do not have to wait for the staff to cut the cake, but can easily grab and go with their dessert and get to more important things...like the dance floor!
[vc_media_grid gap="4" initial_loading_animation="none" grid_id="vc_gid:1627083827685-8a55d65f-1d5e-5" include="21719,21700,21710"]
8. Wedding Ceremonies and Receptions are Being Moved Outside. We are so blessed to be in Tucson where the weather is normally sunny and beautiful. Couples are ditching inside locations for mountain views and fresh air.  We love this trend and hope it continues. The pandemic has really changed this aspect of the wedding day.
Pro tip: Don't forget to set your ceremony spot where there is adequate lighting for the best photos....at night bring on those string lights!
9. Live-Streaming Weddings Are Here To Stay. Even though guests are more comfortable and willing to travel to weddings, live-streaming your day is the perfect add on.
There will always be guests who can not make it to the wedding. Inviting them to watch it live will make them feel included and appreciated. We offer this professional service. In addition to streaming, you receive a recording of your ceremony. Couples love this add on and it is a very affordable.
You can read more about our livestream service here: https://stevenpalmphoto.com/2021/01/15/hire-us-to-livestream-your-tucson-wedding/
[vc_media_grid element_width="3" gap="0" item="masonryMedia_Default" initial_loading_animation="" grid_id="vc_gid:1627083827687-38d9744f-7716-3" include="21727,21712,21726,21713"]
10. Weddings Are More Important Than Ever and So Are The Photos! As human beings privileges, such as weddings, can be taken for granted. After living through this pandemic, we have all realized that life is a gift. Being with family & friends at a wedding is crucial to our wellness.
Not only is the wedding important to attend, but having the memories recorded for ever is even more paramount. Hire a professional photography and videography team that will capture every moment; you will not have the chance to do it again.
We can not tell you how many times we have heard from guests at their friend's wedding, "We wish we would have hired a team like yours for our day."