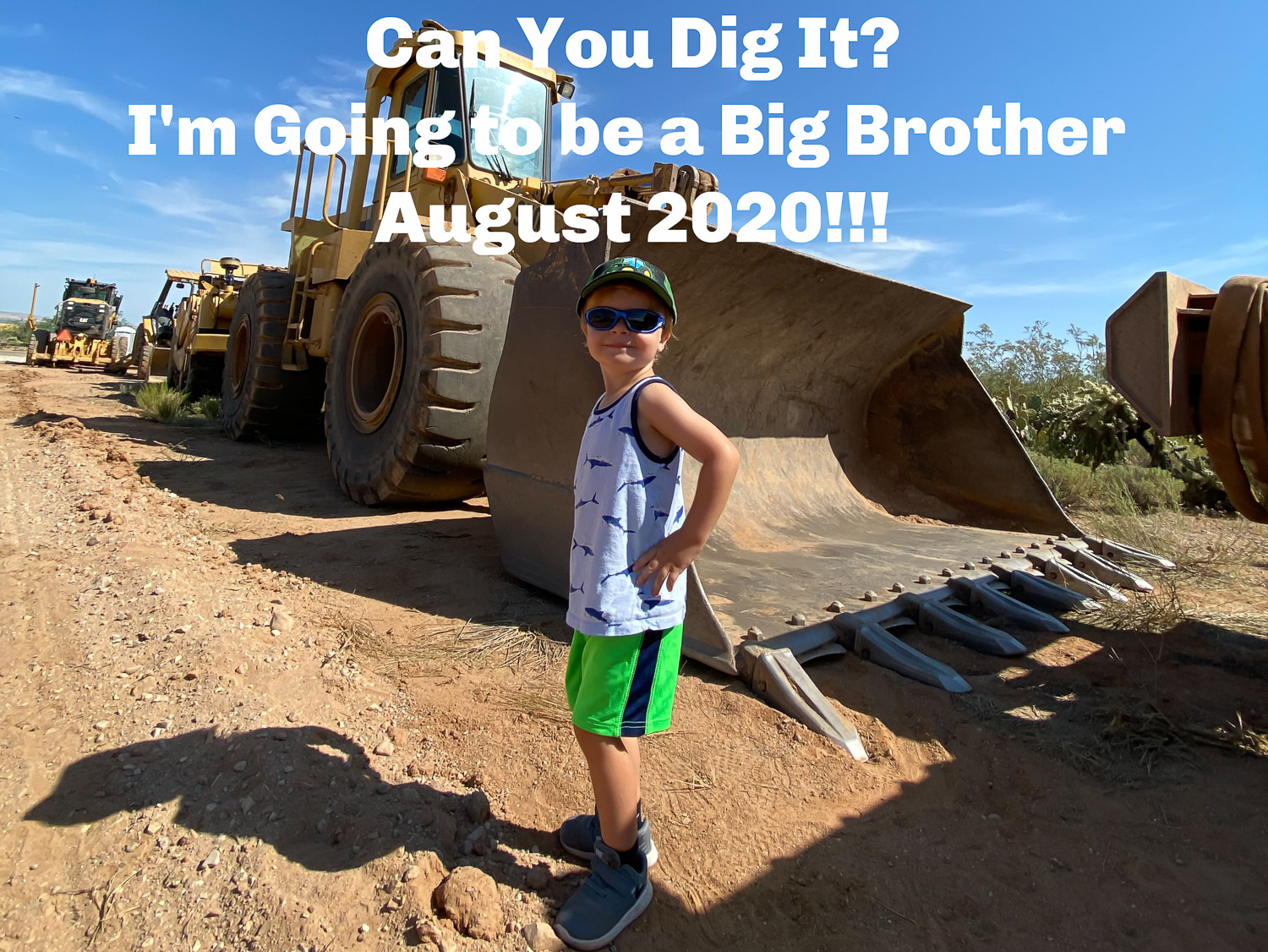 08 Aug

Pregnancy & Our Photography Business | Changing Perspective Amid the Pandemic

How does the COVID-19 pandemic change your perspective on life when you are pregnant and planning for the busiest wedding season of your photography business? Profoundly. Surprisingly positive to be exact.

We knew we wanted to add to our family. Our son Louie has brightened our lives to an extent we did not know possible. We realized a while ago our family was not complete yet.

Rewind to December 2019 (you know, the good old days) we found out we were pregnant and started celebrating. We had been planning for another August baby and God agreed with our plans. You see in Tucson, August is an off month for weddings due to high temperatures.

In December 2019, I remember hearing everyone say 2020 was going to be the "best year ever". For our photography business, our wedding schedule was completely packed until July which was perfect. We would shoot 30 weddings, have them edited and sent out way before baby was due. Boy, we did not know what was coming.

January and February were our busiest winter months we had ever had with our photography business. In addition, we had our first appointment with the doctor to check on Baby Palm. Everything looked perfect. In February, we were blessed to have the best ultrasound tech in the business as this would be the only photo we would see of our little sweet pea until August.

Then March hit, our busiest month for weddings in Tucson. The momentum was good and we were ready to shoot doubles and triples for the next couple months.

News of the virus started trickling into the States. At first, not a lot was made of it. We shot a couple weddings and started changing our operations to maintain safety. Life still felt pretty normal. After a beautiful wedding mid March, our business came to a grounding halt. Couples were calling left and right to reschedule and even cancel their weddings. Our hearts broke for all of our couples and for all of friends in the business.

We were amid the "pandemic". No weddings allowed, total lockdown and uncertainty. The little baby growing inside was unaware of the crazy outside world. Louie's favorite lyrics from Daniel Tiger kept replaying in our heads,"When something seems bad, turn it around, and find something good". This would be our anthem song for the next couple months.

The months went on and we kept in almost entire isolation to protect the baby. Steve went on a few trips to pick up groceries. However, we did a lot, I mean a lot, of online shopping.

It is strange how we have adapted to the new normal. We have poured our energy into projects we would have never done during regular times. We have had the opportunity to spend countless hours enjoying our almost 3 year old son, Louie and our golden retreiver and mascot, Canon.

We have found a new appreciation for our home and living away from a busy city. And last but not least, we have had the chance to take in this beautiful pregnancy every day and count our blessings.

As long as we are healthy, nothing else really matters. We stopped feeling sorry for ourselves picked up our cameras and did what we know best...my husband shot my dream maternity session.

I (Alisha) had to go in to my last (and only 2nd) check up on the baby. I wore a mask, face shield, and changed gloves every time I was transferred to a new room. Our blessings continue to outshine the darkness of the virus. We will be welcoming a baby girl into our lives in two weeks. 

We don't know what the fall wedding season will hold for our business, but, we know WHO we will be holding; two beautiful kids in a warm loving home with their goofy parents making sure they have the best life ever. I can already see the two kids and our loving golden all around the Christmas tree listening to all of our favorite songs and talking about our hopes and wishes for 2021.

People have been asking me if the pandemic has made my pregnancy more difficult, less enjoyable, and even sad. I tell them all the same thing, "This virus has taken enough from everyone. I have not and will not let it take the joy out of this amazingly beautiful time in our lives." 

Thank you for taking the time to read our story. Baby Palm is due 8-23-20, the day after big brother Louie's birthday!